Earth Leakage Relays
Earth Leakage Relays are used by OEMs in combination with fault breaking devices such as MCBs and MCCBs, to provide earth leakage detection in special distribution panels under the control of an Authorised Person.
The OEM tests the combination to verify that the total disconnection time is in conformity with EN60947-2 Annex M.
Adustable trip current and time setting.
Compact design combined ELRC-1 /...
Flexible design ELR -3E or ELR-3C used with separately mounted residual current transformer CT-1/...
Note: The internal diameter of the CT is selected to accommodate the c.s.a. of the line conductors including the neutral.
Ordering reference: see below:
For other voltages / formats please contact us
Product Standard: EN 60947-2 Annex M
ELRC - 1/... Earth leakage relay - Type A
Control supply 110-125V ac/dc, 220-240V ac, 380-415V ac
Monitoring: Voltage < 415V 50/60Hz
     Internal	       Contacts	   	Setting	                  Reference 	
 Diam. in mm	         C/O		         range

       35	             1		 0.025 < 25 A	        ELRC-1/35	
       60	             1		 0.025 < 25 A	        ELRC-1/60	
       80	             1		 0.025 < 25 A	        ELRC-1/80	
      110	             1		 0.025 < 25 A	        ELRC-1/110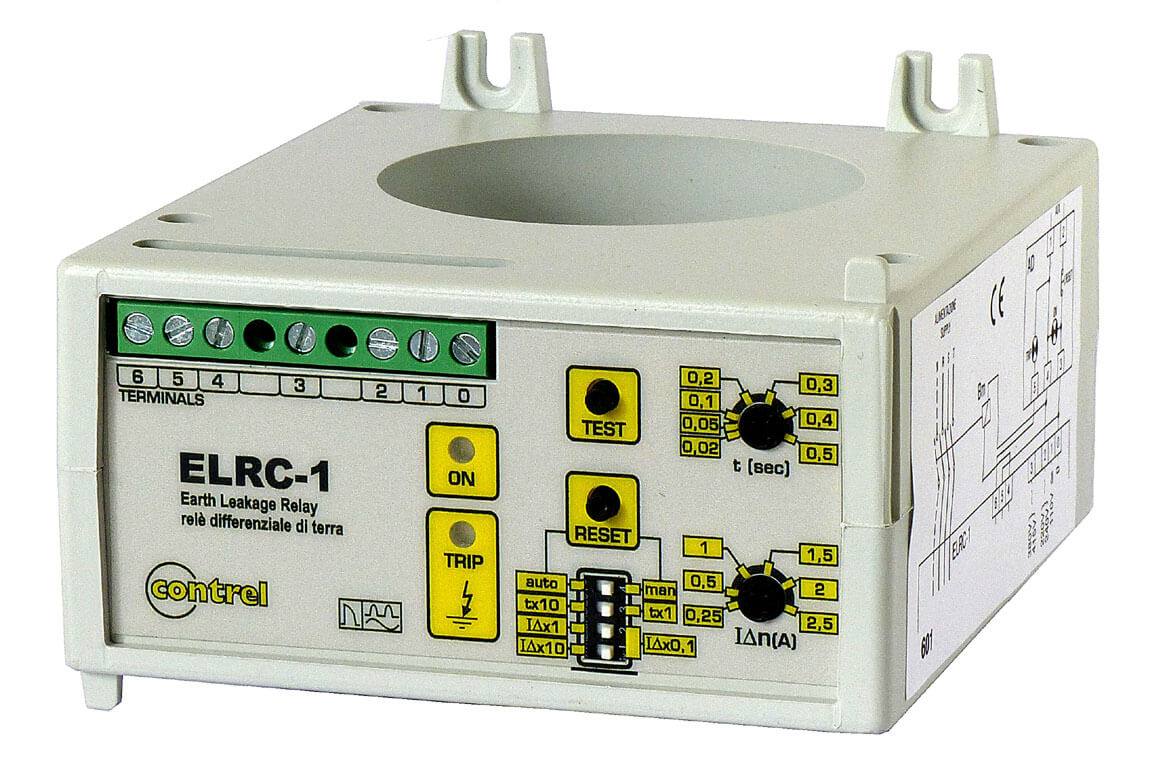 ELR-3E Earth leakage relay - Type A
Control supply 110-125V ac/dc, 220-240V ac, 380-415V ac
Monitoring: Voltage < 415V 50/60Hz
     Modules	       Contacts	   	Setting	                  Reference 	
                	         C/O		         range

       3	             1	         0.03 < 1 A	           ELR-3E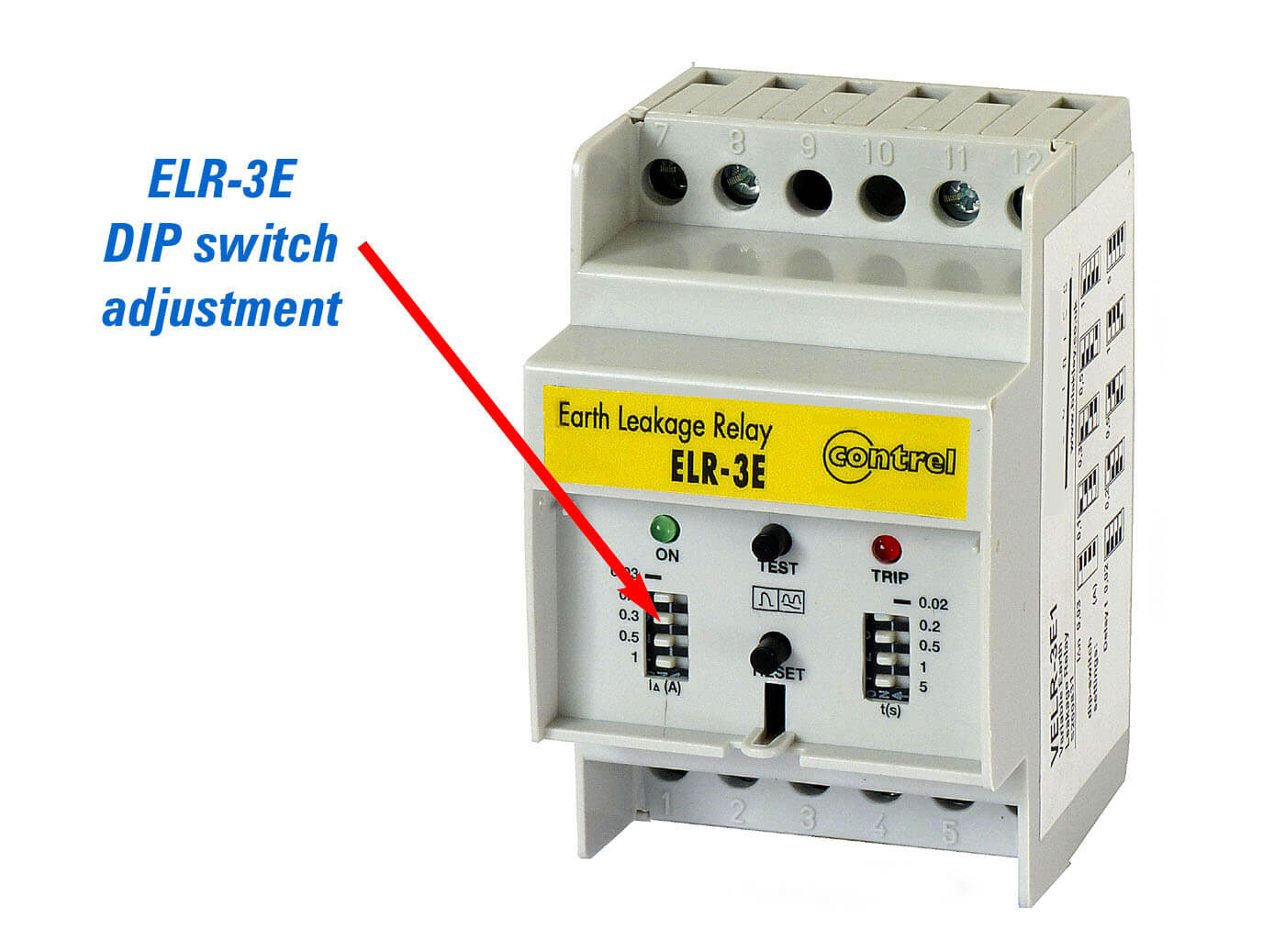 ELR-3C Earth leakage relay - Type A
Control supply 110-125V ac/dc, 220-240V ac, 380-415V ac
Monitoring: Voltage < 415V 50/60Hz
     Modules	       Contacts	   	Setting	                  Reference 	
                	         C/O		         range

      2.5	             1	         0.025 < 25 A	           ELR-3C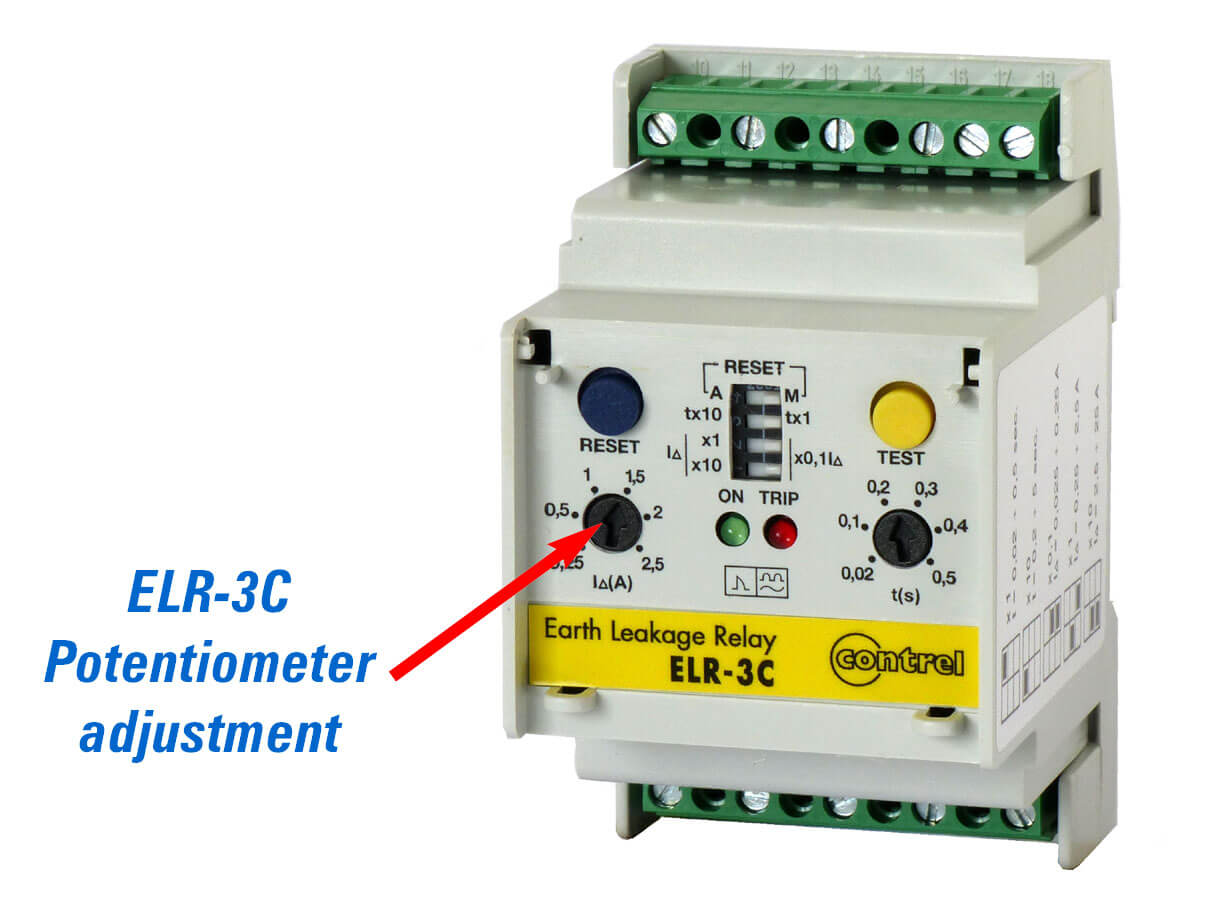 CT-1/... Residual current transformer Type A
for use with ELR-3E & ELR-3C relays
Monitoring: Voltage < 415V 50/60Hz
     Internal	         Rated	         Minimum Meas.	         Reference
   Diam. in mm		 Voltage	         Current in mA

       35		     415V	             25		    CT-1/35
       60		     415V	             25		    CT-1/60
       80		     415V	            100		    CT-1/80
      110		     415V	            250		    CT-1/110