Control Twilight Switch
Twilight Switch:
Automatically switches the supply on and off based on ambient light conditions.
Adjustable switch-on threshold for Dusk. Switch-off threshold fixed at 1.5 x switch-on light level.
Timer version allows additional energy saving e.g. lights on at dusk off at midnight, back on at 4 AM until light level reaches the switch-off threshold.
Suitable for outside installation.
Standard casing White, also available in Anthracite.
Technical data Download this page - pdf
Ordering reference: see below: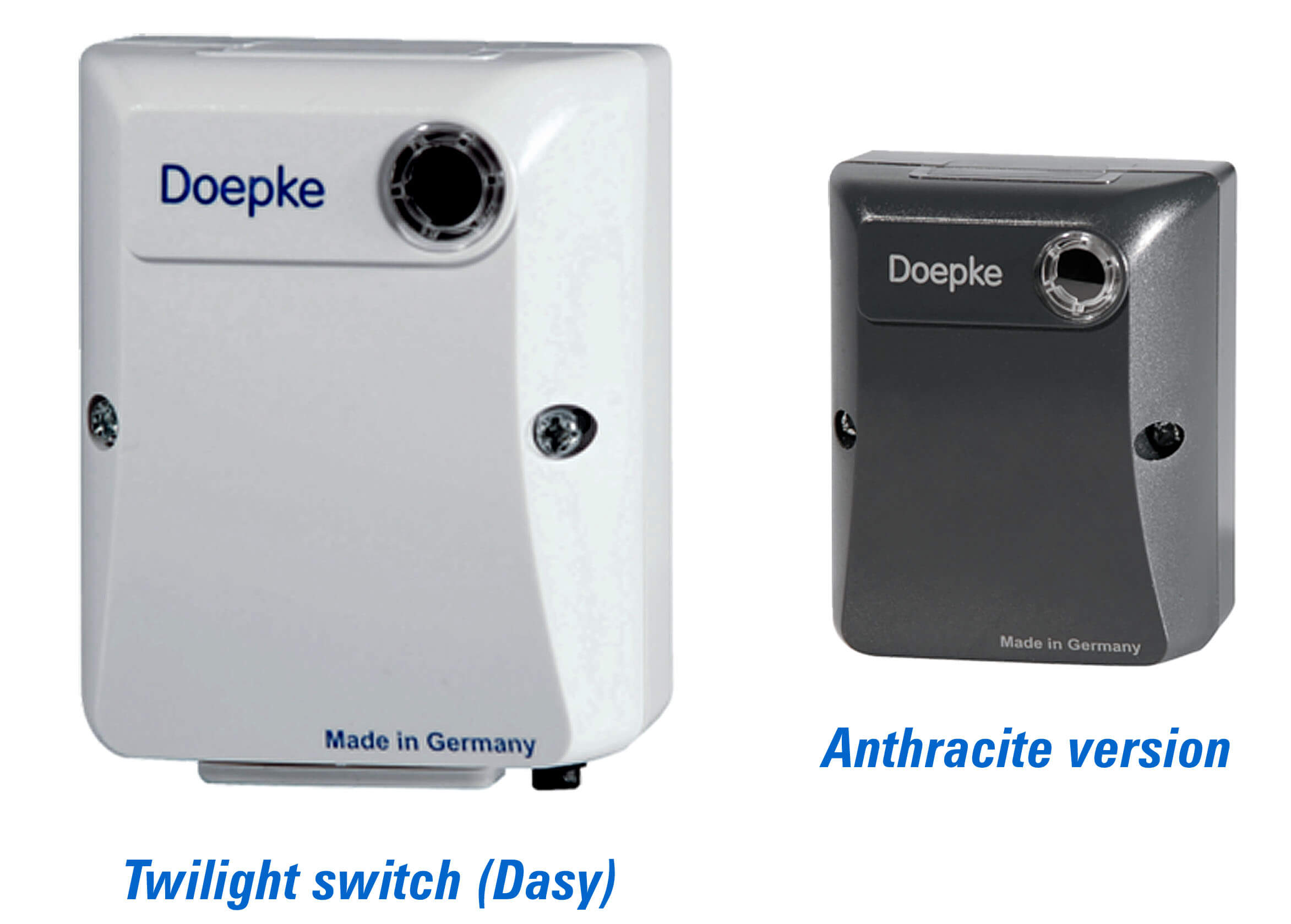 Product Standard: EN60669-1
Dasy Twilight switch - 1 NO contact / 230V
Rating: 16A Resistive load / 400VA -230VAC LED load
  Colour          Adjustable	        Lux Level	                      Reference
                         Timer



     W	        No		      1 - 200	   DASY-016-2-230V-WE


---

     A	                No	              1 - 200	   DASY-016-2-230V-AN


---

     W	        No	            10 - 1000	 DASY-016-2.1-230V-WE


---

     W	       YES	             1 - 200     DASY-016-2-230V-TC-WE


---

     A	               YES	             1 - 200     DASY-016-2-230V-TC-AN

Operating Instructions - Standard Dasy