Residual Current Monitors with LED display
Residual Current Monitors RCMs are used to monitor electrical installations. They provide pre-warning of developing faults when the pre-set value of residual current is reached.
RCMs are for use in installations under the permanent supervision of an "electrically instructed person".
RCMs do not provide protection i.e. they cannot be used in place of an RCD or MRCD: See Reg. 411.
Note: Must be used with Doepke residual current monitoring C/Ts, please see details below.
Technical data Download this page - pdf
Ordering reference: see below: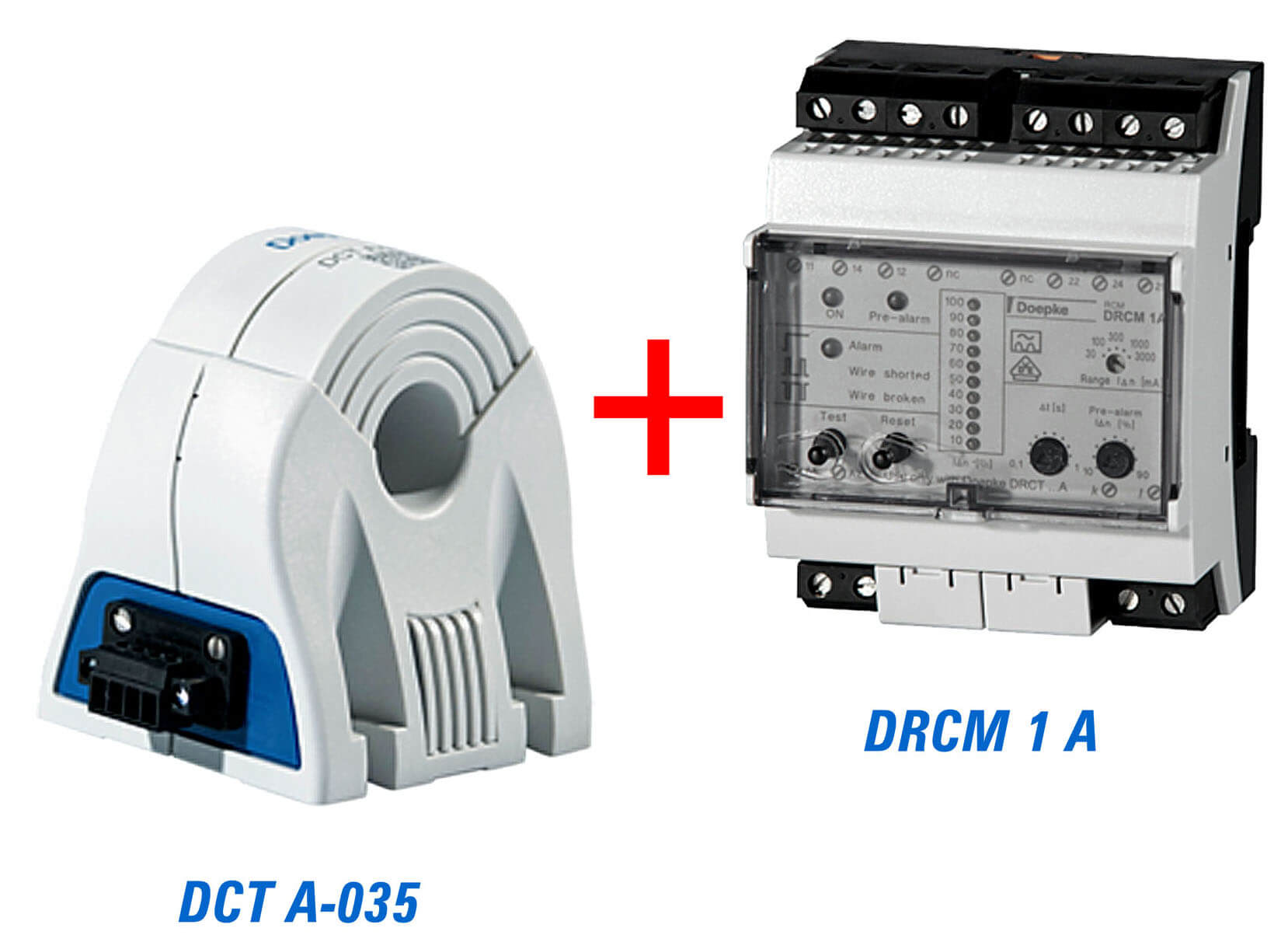 Product Standard: EN62020
Approvals: VDE
RCM Residual current monitoring relay - Type A
Control supply 85v - 264v 50/60Hz
Monitoring : Voltage < 690V 50/60Hz
      Modules 	        Contacts	          	Setting	               Reference
                               	  C/O		         range

         4              	2	  	 0.03A < 3A	      DRCM 1 A

DCT A - Residual current transformer Type A
    Transformer 	      Insulated cable	         Rated	         Reference 
     ID  in mm	        	maximum OD		 Voltage	

         20		             13		    690V	        DCT A-020
         35		             23		    690V	        DCT A-035
         70		             46		    690V	        DCT A-070
        105		             70		    690V	        DCT A-105