Modular Enclosures, Insulated & metal enclosures
Modular Enclosures:
Designed for assembly by OEMs with electrical design knowledge. Available in metal (IP2X) or insulated versions (IP55). These enclosures are suitable for surface mounting in indoor applications.
DME Metal Enclosures with flap:
Please refer to the instructions supplied with the enclosure. Performance figures are based on the use of Doepke products, Cable-links, Busbars (see wiring accessories) and the information provided in the installation instructions.
DMMEX Metal Enclosures (No Flap):
These products are for use in non-domestic applications i.e. where Reg. 421.1.201 does not apply.
DIMEF Insulated Enclosures:
Please refer to installation instructions supplied with the enclosure - maximum power dissipation figures to EN622008. The OEM is responsible for verifying the design / completed assembly meets the requirements of BSEN61439.
All enclosures include 32 mm din rail mounting, earth and neutral terminals, except DIME2.
Consumer units accessories Technical data Download this page - pdf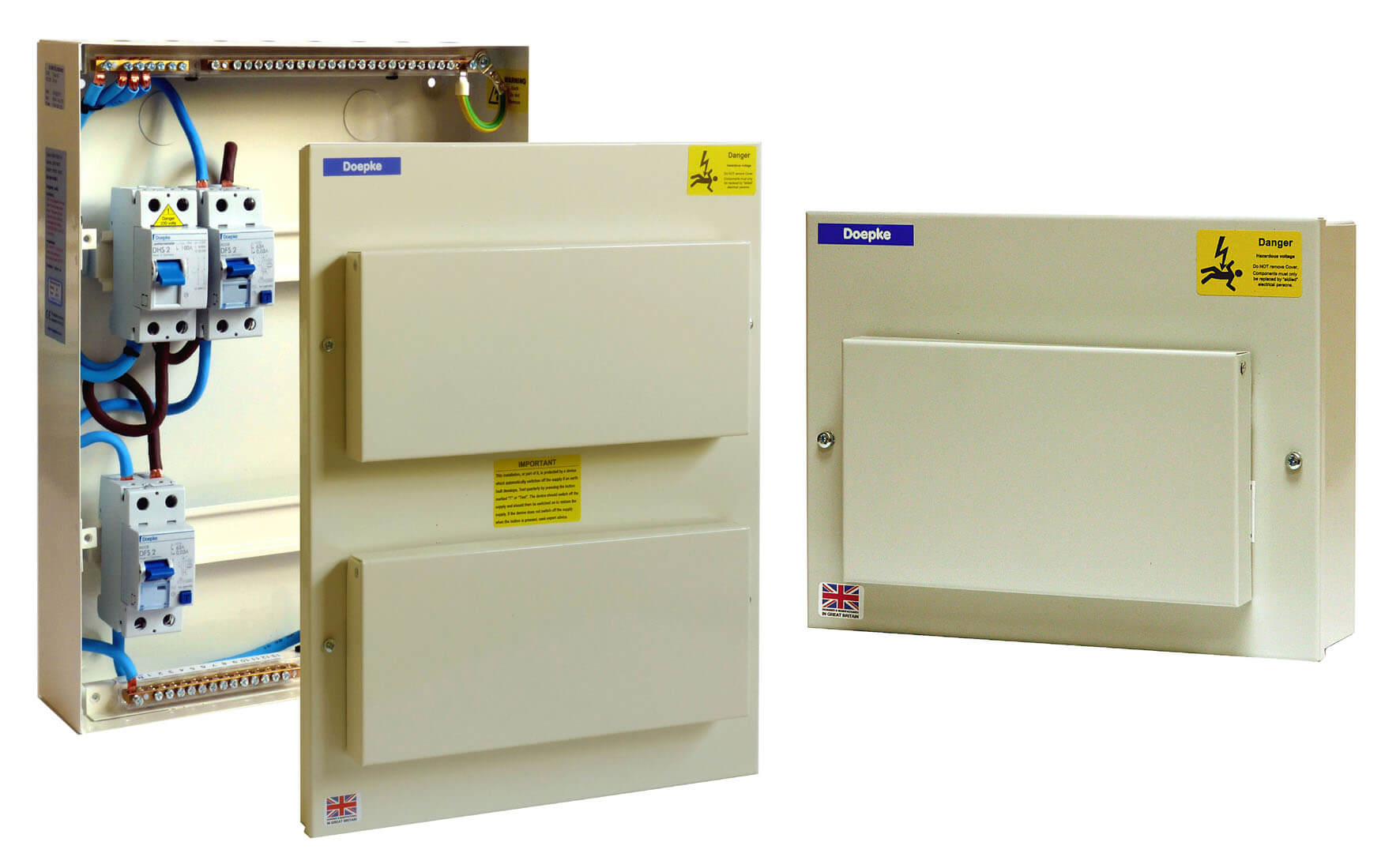 Product Standard: BSEN61439-3
Compact Metal Designs: Protection Rating IP2X, Inpact Rating IK05, Suitable for domestic premises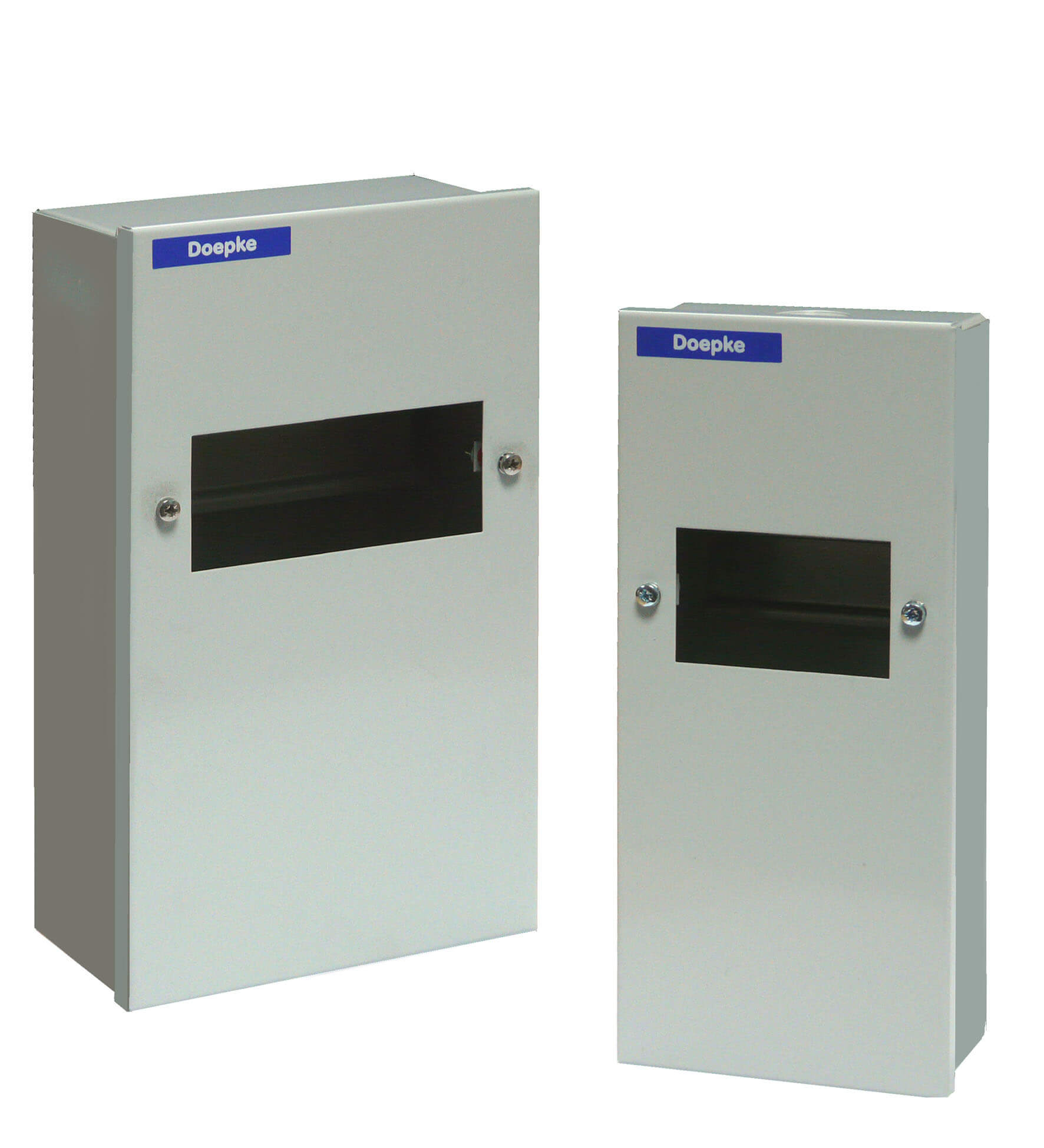 Extra Height Metal Designs: Protection Rating IP20, Inpact Rating IK05, Non-domestic applications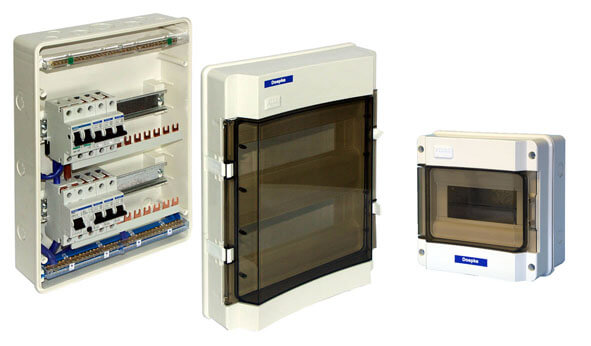 Insulated Designs: Protection Rating IP55, Inpact Rating IK05, Non-domestic applications
Product Standard: EN622008
DME Metal Enclosures IP2X / IK05
Refer to Technical Data for additional information
      Dimensions (mm)                      Modules                Reference


  H204 x W165 x D105             6                    DME06
  H204 x W254 x D105            10                   DME10
  H204 x W307 x D105            14                   DME14
  H204 x W396 x D105            18                   DME18
  H204 x W510 x D105            24                   DME24
  H400 x W307 x D105            28*                 DME28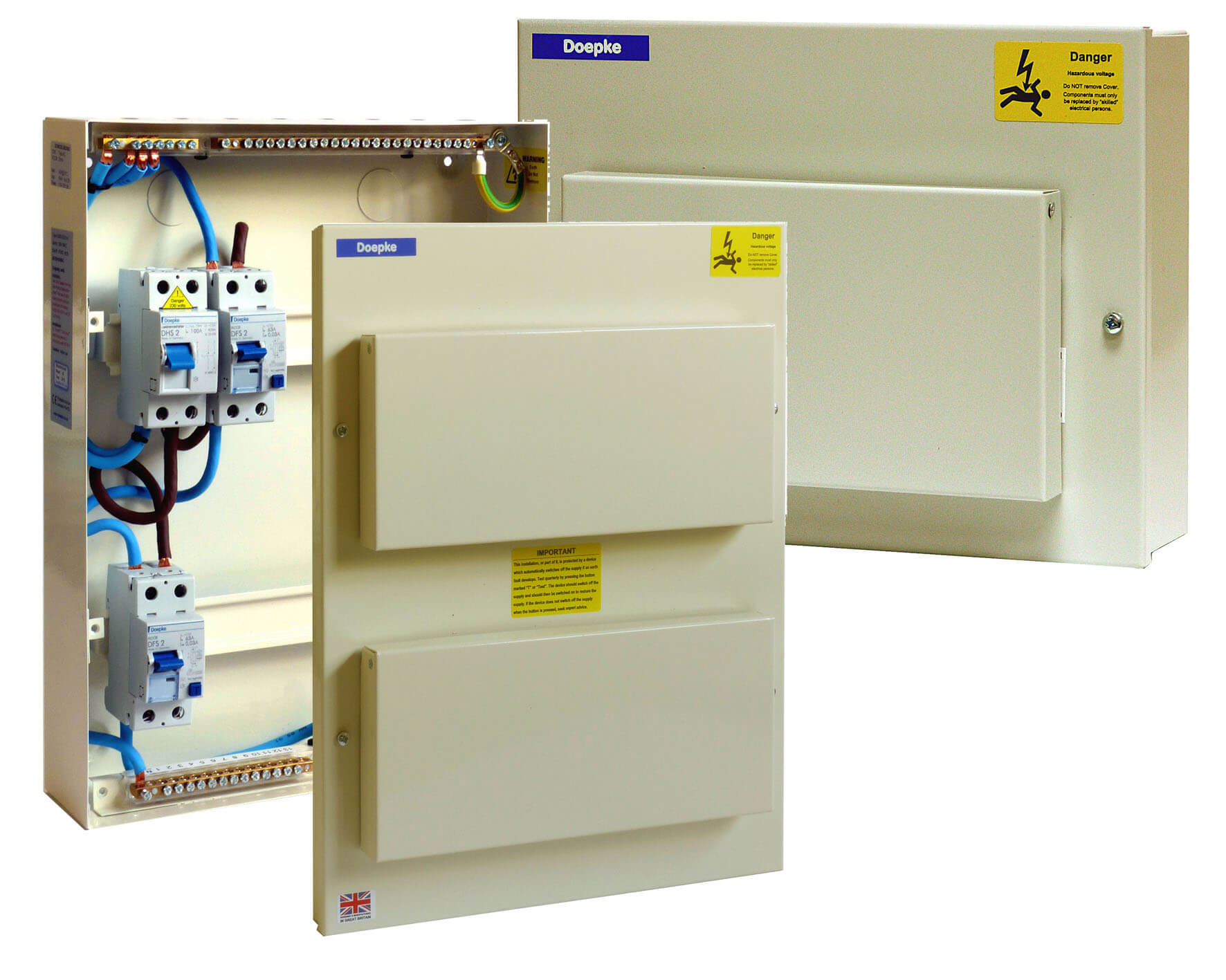 DME06-DME24. single row enclosure
*DME28 double row enclosure
DMMEX Metal Enclosures IP20 / IK05
Refer to Technical Data for additional information
      Dimensions (mm)                      Modules                Reference


    H268 x W115 x D60              4                DMMEX4
    H260 x W146 x D80              6                DMMEX6
    H260 x W218 x D80             10               DMMEX10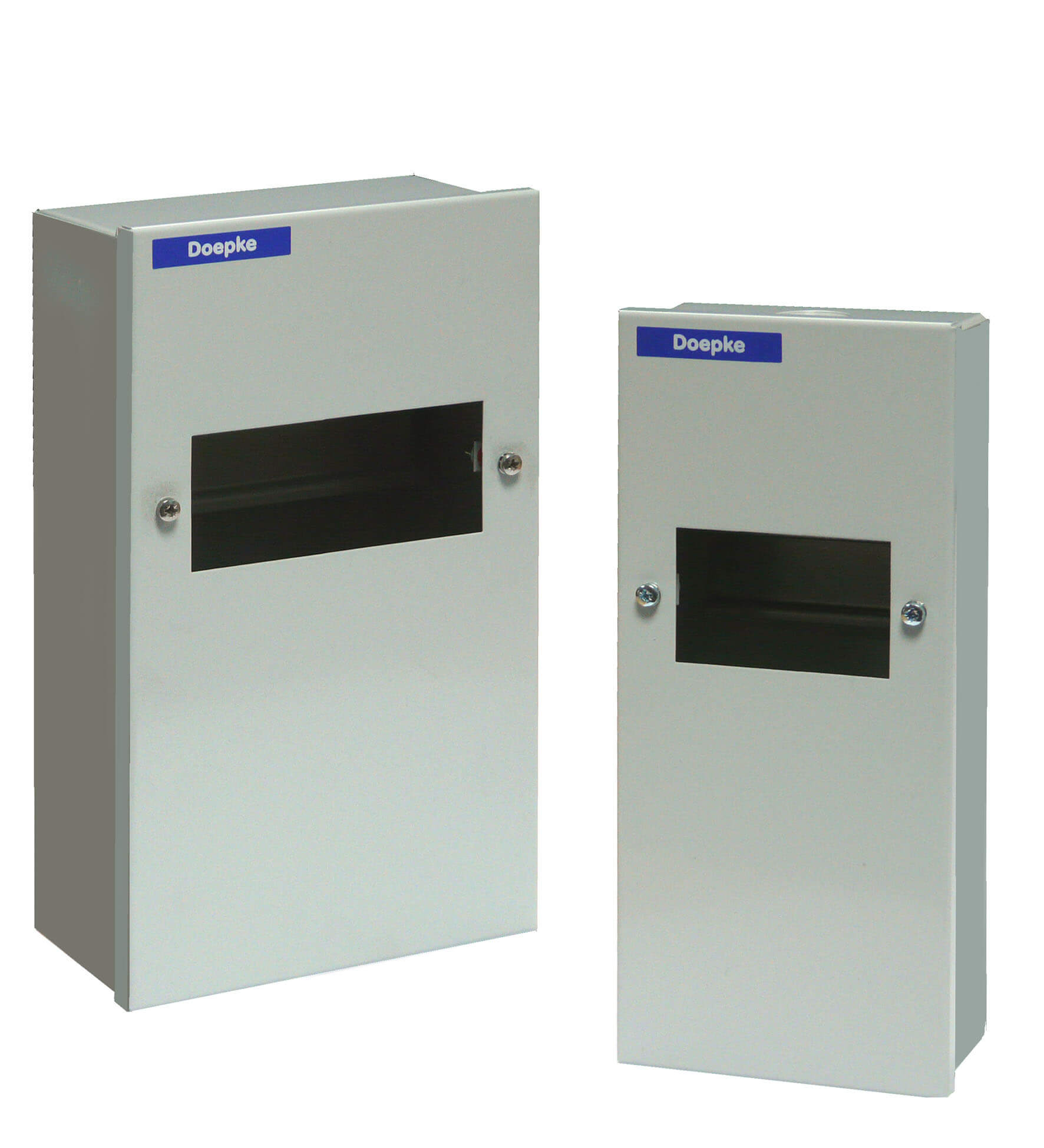 DMMEX04-DMMEX10 single row enclosure
Insulated Enclosures IP55 / IK07
Refer to Technical Data for additional information
      Dimensions (mm)                      Modules                Reference


  H194 x W123 x D105            4                  DIMEF4
  H194 x W194 x D105            8                  DIMEF8
  H259 x W274 x D138           12                 DIMEF12
  H259 x W372 x D138           18                 DIMEF18
  H384 x W274 x D138           24               DIMEF2/24
  H409 x W372 x D138           36               DIMEF2/36
  H560 x W372 x D138           54               DIMEF3/54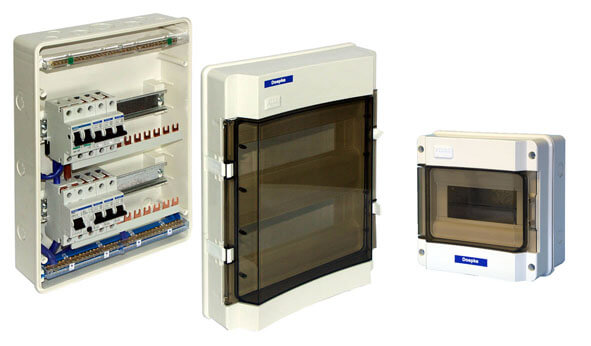 DIMEF 4 - DIMEF 18 single row enclosure
DIMEF 2/24 - 2/36 double row enclosure
DIMEF 3/54 triple row enclosure