Distribution Garage Units
18th Edition Garage units:
Garage, PV and EV sub distribution units conform to BS EN 61439-3 using Doepke 40 Amp RCCB with maximum 100A BS 88 fuse link: Icc < 10kA
For installations with Icc < 16kA refer to the Consumer Unit selection Tab at the top of this page.
Note : Any electrical equipment installed in garages, utility rooms, sheds or buildings directly attached to or in close proximity to a domestic (household) premises must be contained in a metal enclosure.
Consumer units accessories Technical data Download this page - pdf
Garage Unit - Type A RCCB
Refer to Technical Data for additional information
     Incoming                     Outgoing MCBs 
       RCCB                        1                  2                       Reference
   40A 30mA           16A           6A              DGU1.MP2X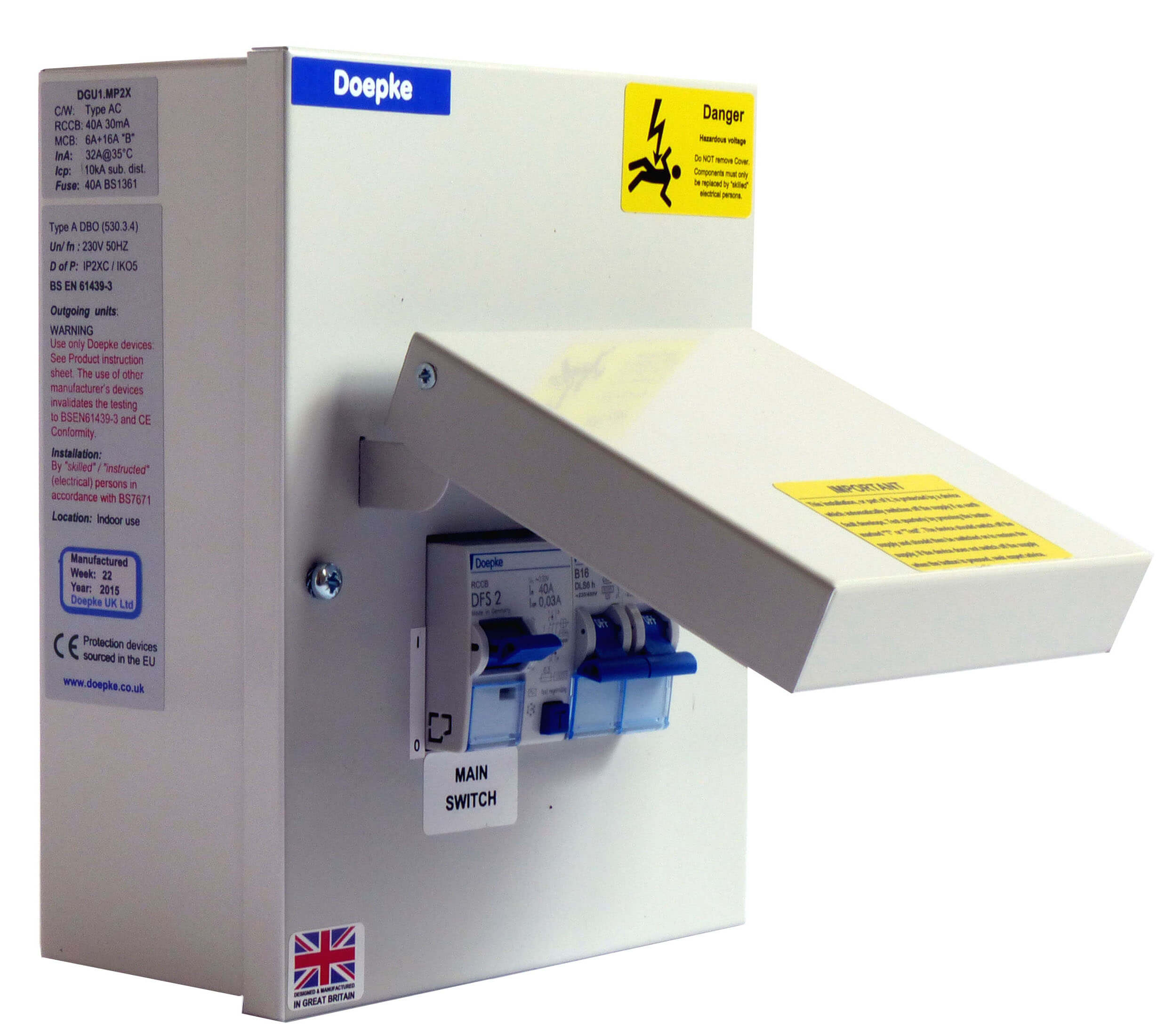 Product Standard: BSEN61439-3
High quality 4 module IP2X metal enclosure
0A 30mA Type A RCCB supplied as standard
For other cofigurations including Type F or B RCCBs
please contact us
Special Applications:
On request, we can assemble custom units for applications requiring the use of different types of RCCB e.g. F, AKV, AEV, FEV, BSK or BNK.
Supplied in Metal (IP2X) or Insulated enclosures* (IP55):
For price and availability, please email your specification to sales@doepke.co.uk.
*Note: Insulated enclosures where appropriate, may be used in installations not covered by Regulation 421.1.201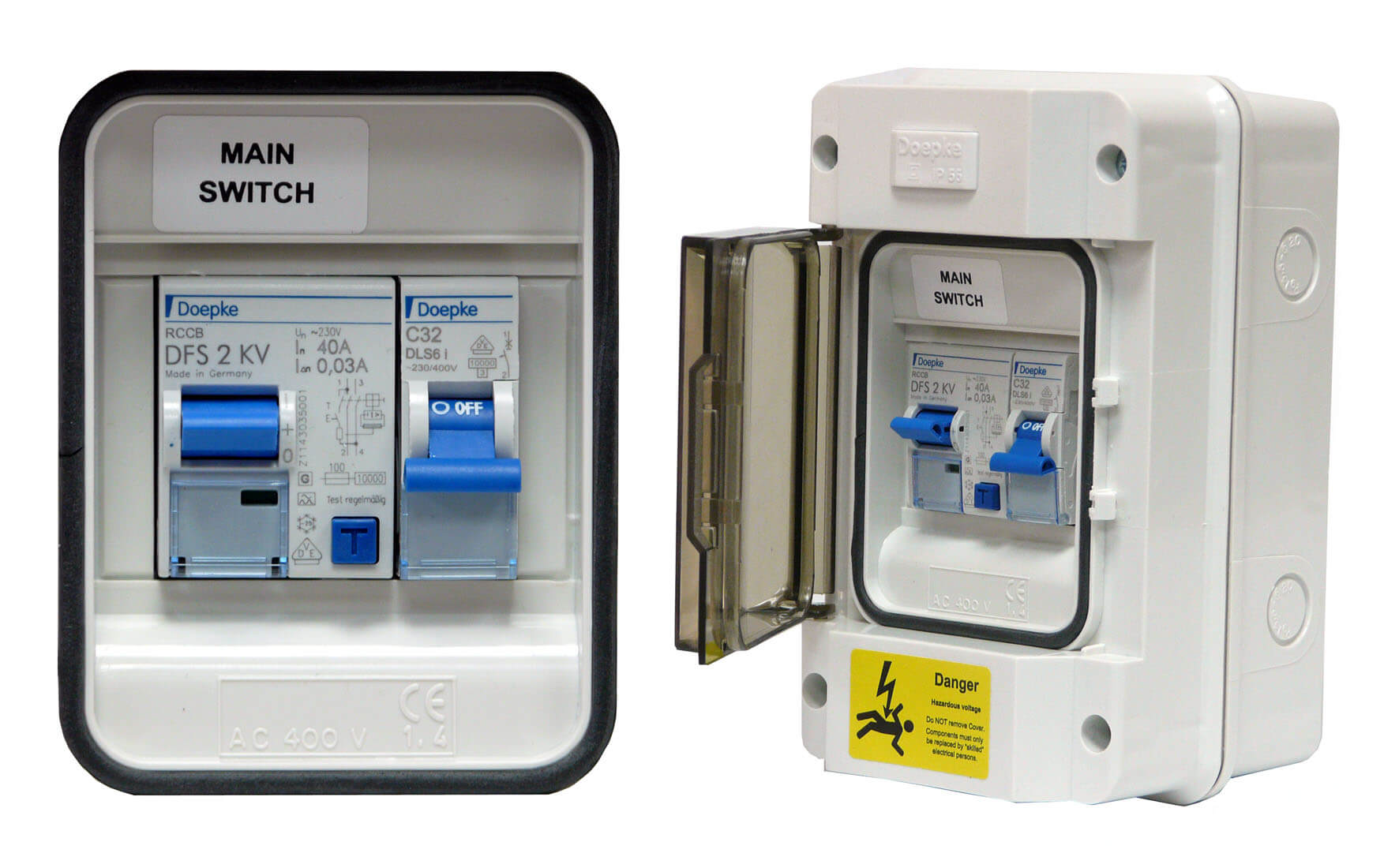 Custom unit including A-KV RCCB