Distribution Equipment Accessories
Wiring accessories:
Designed for use by OEMs with electrical design knowledge, for assembly of non-stanard layouts designed and tested by the OEM.
DME Enclosure wiring accessories
Please refer to the instructions supplied with the enclosure. Performance figures are based on the use of Doepke products, Cable-links and Busbars.
Accessories for use by OEMs:
The final assembly must be verified to the appropriate standard e.g. PSC-Assemblies - BSEN61439-2.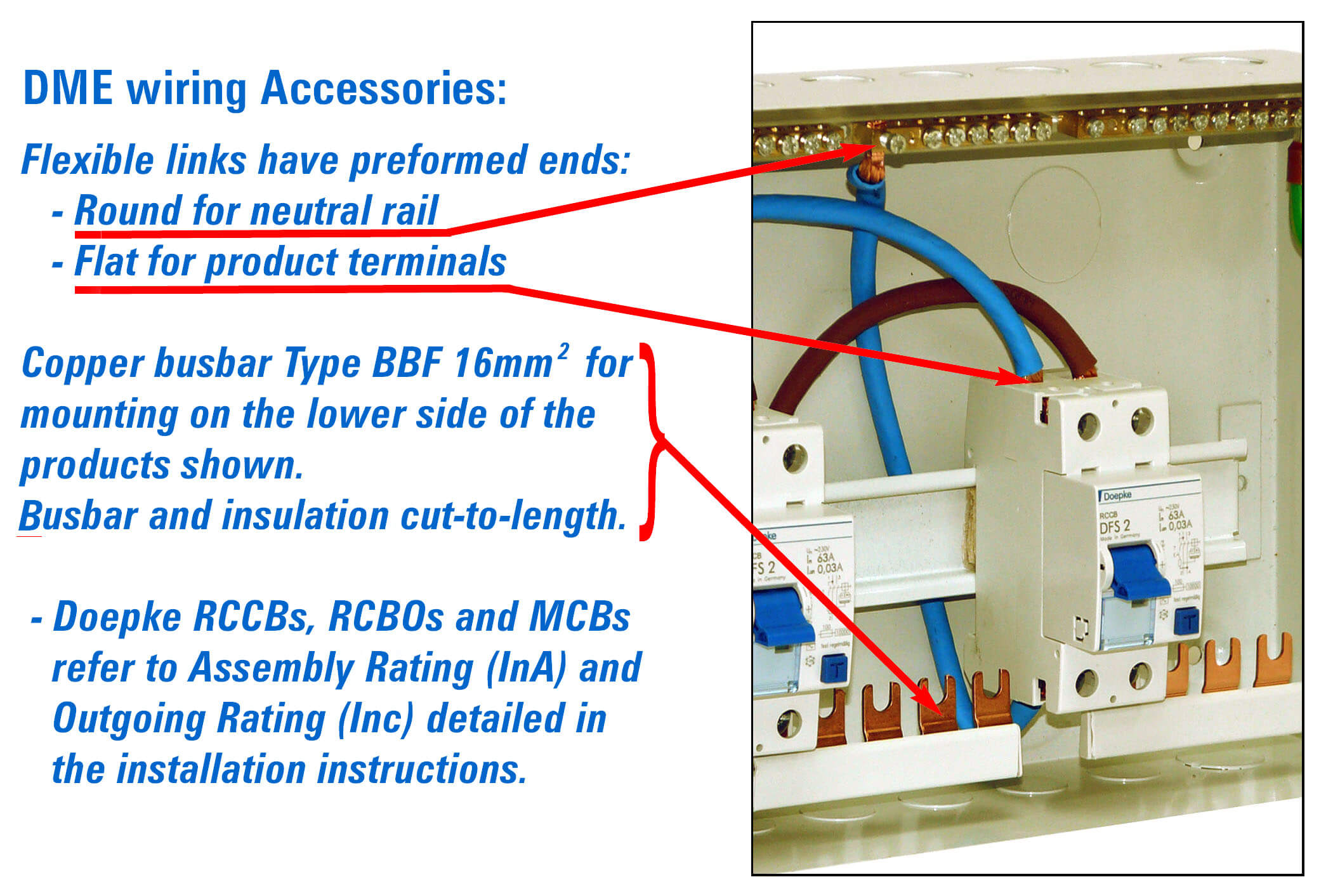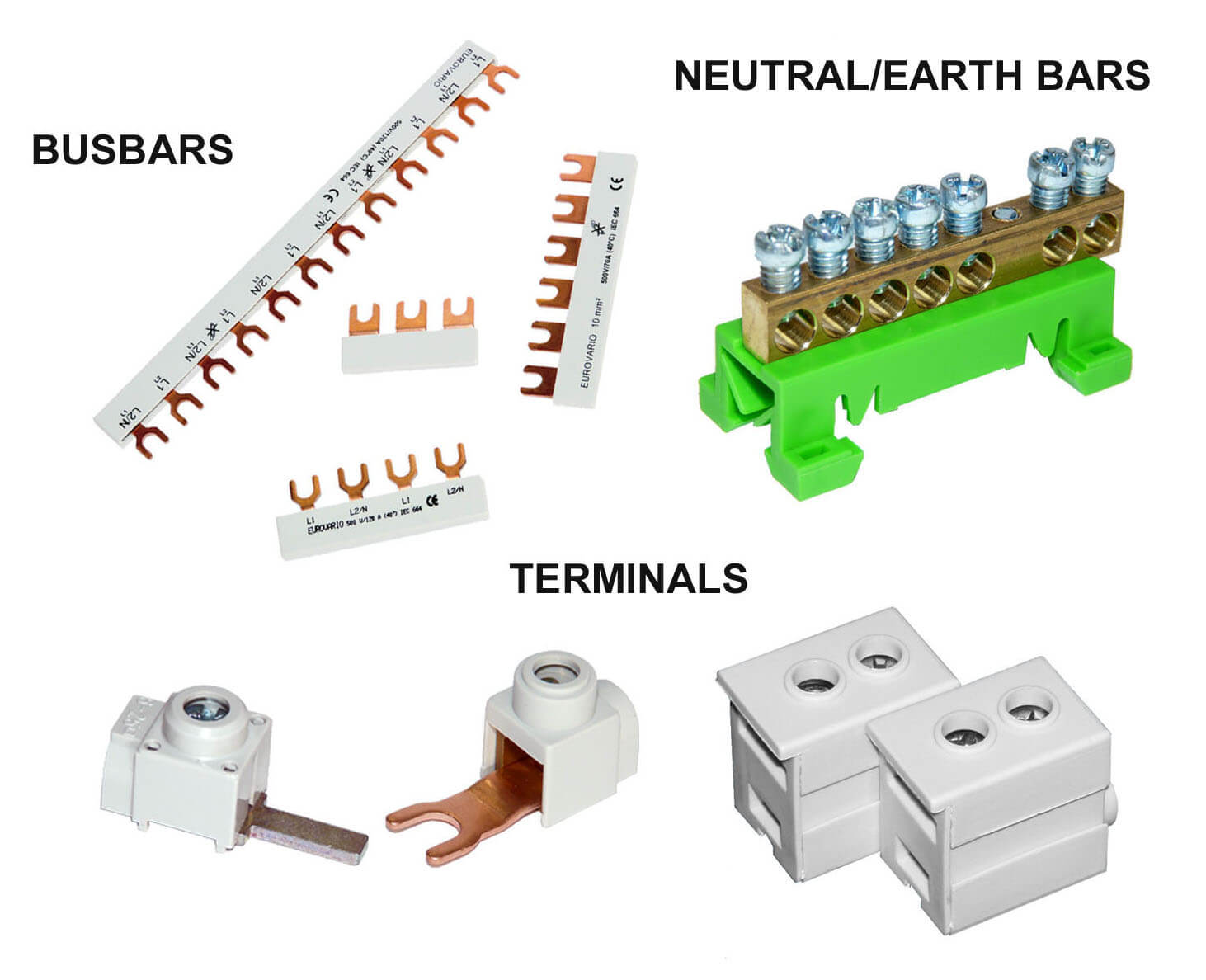 OEM wiring accessories - Industrial applications
Wiring Accessories Kits
DME wiring accessories kit
Refer to Technical Data for additional information
           Kit Contents               
    Qty               Description   


    2	  17 way busbar 16mm² 			
    2	  17 way busbar insulators			
    8   Busbar insulator end caps 			
    6	  1 module insulated blanks			
    2	  Blue preformed cable links 16mm²
    2	  Brown preformed cable links 16mm²
    5	  Busbar phase position covers
    1	  Busbar instruction sheet			
    1	  Enclosure / Device rating sheet
DMMEX wiring accessories kit
Refer to Technical Data for additional information
           Kit Contents               
    Qty               Description   


    1	  5 way busbar 16mm² 			
    1	  5 way busbar insulator			
    2	  Busbar insulator end caps 			
    6	  1 module insulated blanks			
    2	  Blue preformed cables link 16mm²
    5	  Busbar phase position covers
    1	  Busbar instruction sheet			
    1	  Enclosure / Device rating sheet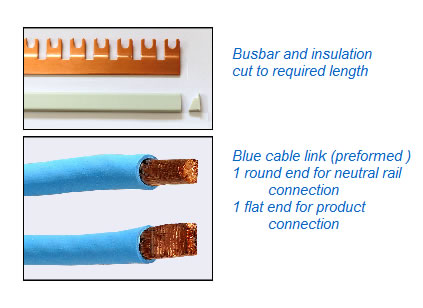 Kit Reference DMEKIT2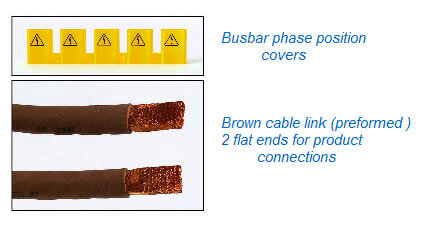 Kit Reference DMEKIT1
Busbars
OEM Busbars 70 Amp (end feed)
Refer to Technical Data for additional information
      Description                          Ways                Reference


    Forked single pole	   2	         EV-S.G.1.2	
    Forked single pole	   3	         EV-S.G.1.3	
    Forked single pole	   6	         EV-S.G.1.6	
    Forked single pole	  12	         EV-S.G.1.12

OEM Busbars 63 Amp (center feed = 120A)
Refer to Technical Data for additional information
      Description                             Ways                Reference


    Forked double pole    	2	      EV-S.G.2.4	
    Forked double pole           3	      EV-S.G.2.6
    Forked double pole		4	      EV-S.G.2.8
    Forked double pole		6	      EV-S.G.2.12


---

    Forked triple pole		2	      EV-S.G.3.6
    Forked triple pole		3	      EV-S.G.3.9
    Forked triple pole		4	      EV-S.G.3.12


---

    Forked four pole		2	      EV-S.G.4.8
    Forked four pole		3	      EV-S.G.4.12

OEM Busbars 80 Amp (1m cut-to-length)
Refer to Technical Data for additional information
      Description                         Ways                  Reference

  L1+N,L2+N,L3+N           54           GM.3.54.130/16/N
  L1,L2,L3,N                      56             GM.4.56.130/16


---

  End Cap for GM.3/4...      1 per end           EK-4

Single pole busbar

Double pole busbar

Triple pole busbar

Four pole busbar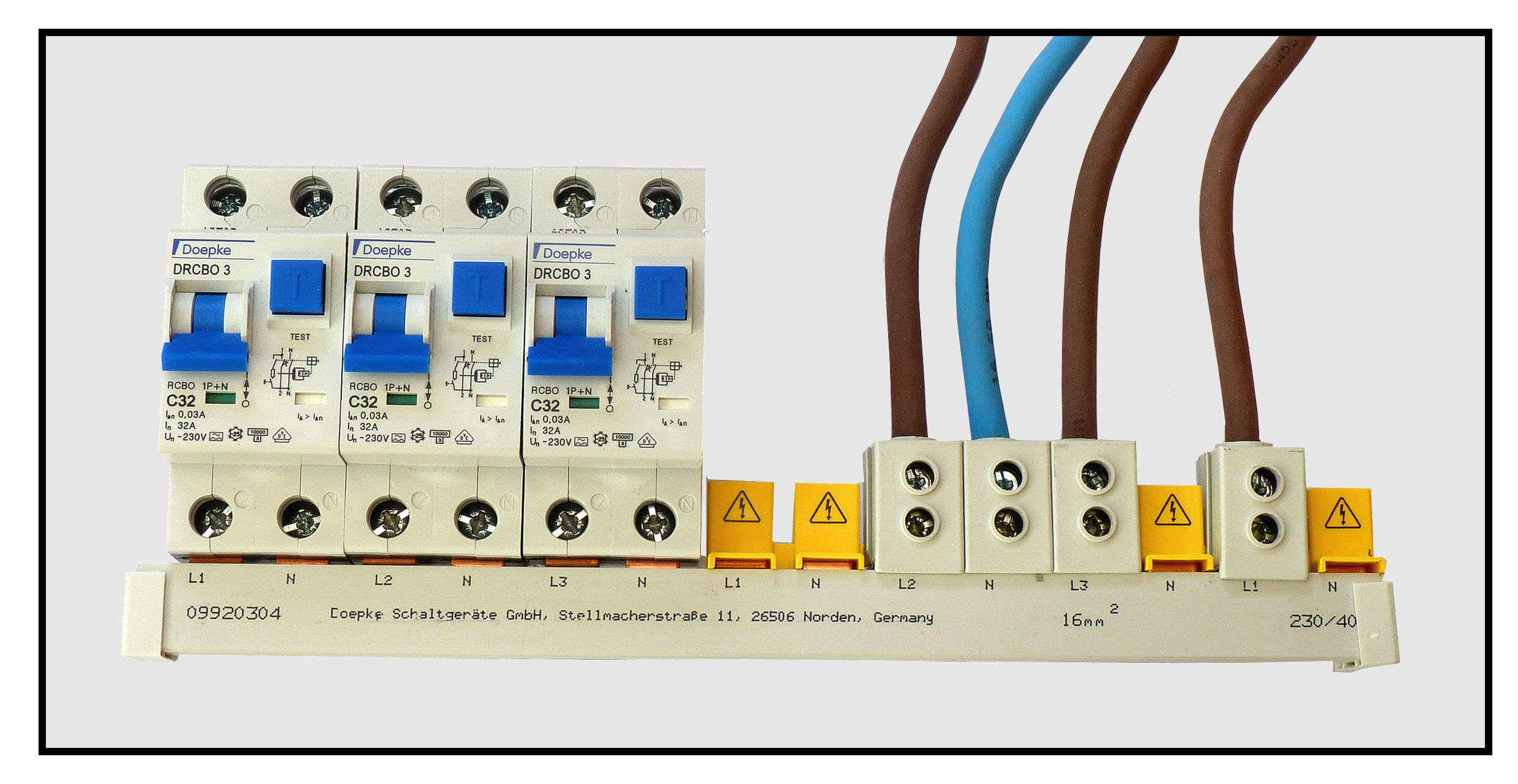 1m cut-to-length busbar
Various
OEM Terminals
Refer to Technical Data for additional information
      Description                                Rating                  Reference


  Forked Terminal             70A 25mm²         AS/25.G
  Prong Terminal               70A 25mm²         AS/25.S
  Interlocking Terminal    100A 35mm²        ES/35.G

OEM Neutral / Earth Bars 63A
Refer to Technical Data for additional information
      Description                             Ways                    Reference


   Blue N-bar			7 x 10mm²	      LK/N7
   Blue N-bar		      12 x 10mm²	      LK/N12
   Green E-bar	       	7 x 10mm²	      LK/S7
   Green E-bar	     12 x 10mm²	      LK/S12

Blanks
Refer to Technical Data for additional information
      Description                                      Ways                      Reference


  Strip of Blanks			6 modules	   BLANKSW
  Phase protection covers	5 < 16mm²	   EV-S-BS


Terminals
Neutral & Earth Bars
Blanks